COURSE CURRICULUM
Acute otitis media (AOM) is defined as an infection of the middle ear. Following upper respiratory tract infections, it is the second most common paediatric diagnosis in the emergency department. Although acute otitis media can occur at any age, it is most commonly seen between the ages of 6 to 24 months.
In the first module on otitis media our expert speaker talks about the epidemiology of Otits media (OM), its types - suppurative and non suppurative, progression of acute OM along with risk factors and protective factors.
The second module discusses in detail the Acute SuppurativeOtitsMedia (ASOM), its epidemiology, etiology, pathogenesisand histopathology, patient evaluation with respect to signs, symptoms and examination. The clinical practice guidelines in the diagnosis and management of AOM is also discussed at length.
The third module covers patient management, differential diagnosis and complications of AOM and demonstration of a case capsule
The fourth module covers Chronic Suppurative Otitis Media (CSOM), its epidemiology, types- atticoantral and tubotympanic, chain of events in development of choleastotoma and demonstration of case capsules. Also covers the diagnosis, management and pathophysiology of otitis media with effusion

MODULES
Types
Outcome of otitis media
Risk factors and Protective factors
Patient evaluation – Signs, symptoms and examination
Clinical practice guidelines- The diagnosis and management of AOM
Differential diagnosis
Complication
Case capsule
Tubotympanic CSOM – Incidence, key points, pathophysiology, microbiological spectrum, diagnosis, management
Atticoantral CSOM –Incidence, key points, cholesteatoma, pathology, diagnosis, management
Case capsules
Otitis media with effusion – Pathophysiology, diagnosis, management

INSTRUCTORS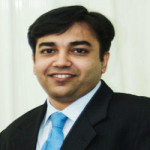 Dr.Kshitij Shah
Allergy & Clinical Immunology
Associate professor-ENT, Head and Neck Surgery, Sion Hospital. Mumbai and expert in this field and Neck Surgery, Sion Hospital. Mumbai and expert in this field
---